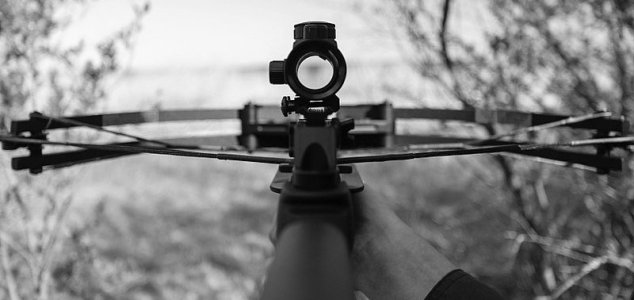 At least three of the victims were shot by a crossbow.

Image Credit: CC BY-SA 4.0 Crossbowproductions
German police investigating three crossbow deaths have discovered two more bodies hundreds of miles away.
The peculiar incident began on Saturday when staff at a hotel in the picturesque Bavarian town of Passau on the German-Austrian border discovered three dead guests in one of the rooms.
The trio - a 33-year-old woman, a 53-year-old man and a 30-year-old woman - were all found impaled by crossbow bolts. The man and the 33-year-old women were found in the bed holding hands, while the other woman was found on the floor having seemingly been shot by a bolt through the chest.
Three crossbows in total were recovered from the scene.
Although at the time police did not believe that anyone else was involved, a search of the apartment of one of the women has since revealed the discovery of two more victims.
In a strange twist, the two incidents took place at opposite ends of the country - 645km apart.
Investigators are now attempting to identify the new victims so that a connection with the original trio can be established. It is currently unclear if they, too, were impaled by crossbow bolts.
As things stand, the exact nature of the five deaths remains a total mystery.
Source: Thelocal.de | Comments (15)
Similar stories based on this topic:
Tags: Germany, Crossbow