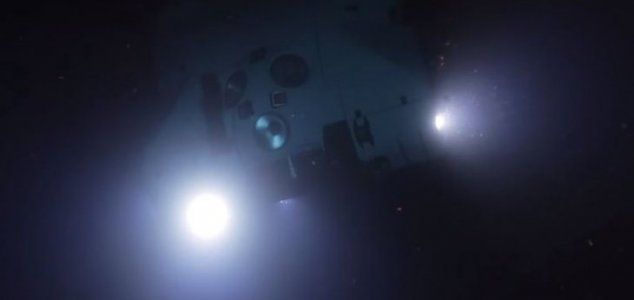 Vescovo has broken James Cameron's record.

Image Credit: YouTube / The Five Deeps Expedition
American explorer Victor Vescovo has broken the world record by reaching a depth of nearly 7 miles.
The 53-year-old made several trips to the bottom of the Mariana Trench in the western Pacific Ocean as part of an ambitious mission to chart the deepest parts of the sea.
Sealed within a submersible vehicle known as
The Limiting Factor
, Vescovo succeeded in beating
Titanic
director James Cameron's deep-diving record when he descended to a depth of 35,853ft in Challenger Deep - the southern end of the Mariana Trench.
"Going to the extremes I believe is a natural inclination of man," he said.
"I think it is a wonderful part of human nature that makes us want to push ourselves to the limits, which has helped propel us as a species to where we are now."
Part of his mission was to determine if the trench descended to depths exceeding those measured by oceanographers Don Walsh and Jacques Piccard in their Bathyscaphe Trieste submersible in 1960.
"I criss-crossed all over the bottom looking for different wildlife, potentially unique geological formations or rocks, man-made objects, and yes, trying to see if there was an even deeper location than where the Trieste went all the way back in 1960," said Vescovo.
So far the team has managed to map around 150,000 square kilometers of the deep sea floor.
"Those maps, once we've processed them and cleaned them up, they will get put on online repositories, so they will be made available to anyone who wants to use them," said expedition chief scientist Alan Jamieson.
Source: BBC News | Comments (6)
Tags: Victor Vescovo, Mariana Trench