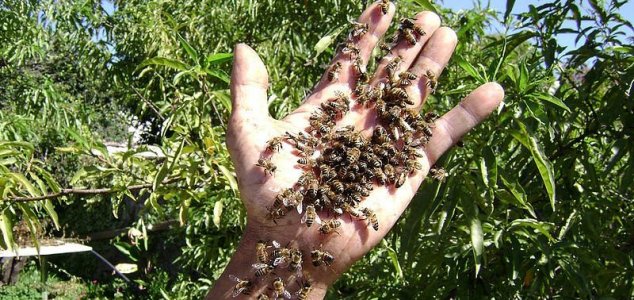 You never know what's hiding inside your walls.

Image Credit: CC BY-SA 2.0 Hola Mundo
A couple living in the Spanish town of Pinos Puente had been unable to sleep due to the loud buzzing sound.
The gargantuan hive was discovered after a bee expert was called in to investigate the noise.
When Sergio Guerrero arrived on the scene, he found a hive so extensive that it had filled up the entire wall cavity with honeycombs measuring up to a meter across.
"I can't understand how [the homeowners] have been living with that number of bees for two years," he said. "That would have left them with a constant buzz in their ears."
Even with the use of specialized equipment, it took several hours to relocate the bees.
Guerrero reports that he has removed as many as half a million bees in total so far this year.
Source: BBC News | Comments (5)
Similar stories based on this topic:
Tags: Bees, Spain