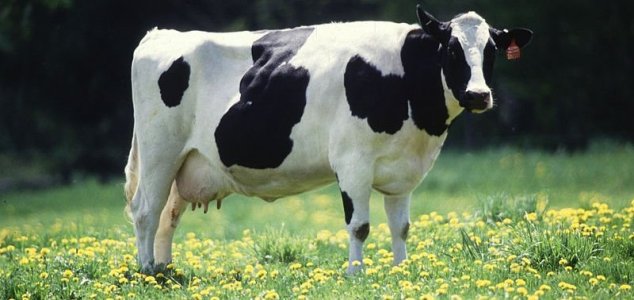 Can singing to cows really help them to relax ?

Image Credit: Keith Weller/USDA
Opera singing veterinarian Alfonso Camassa has come up with a rather unique approach to treating animals.
It is certainly no secret that animals - and in particular cows - respond well to the sound of music, whether it be the playing of a musical instrument or the sound of a person singing.
Now Alfonso Camassa has taken things one step further by offering his opera singing services to farmers across England to help improve the general wellbeing of their cattle.
Camassa, who trains with a professional opera coach every week, has proven impressively popular and now counts several farmers as regular clients of his unique services.
Exactly what the cows themselves think of his talents however remains unclear.
Source: BBC News | Comments (5)
Tags: Opera, Cows