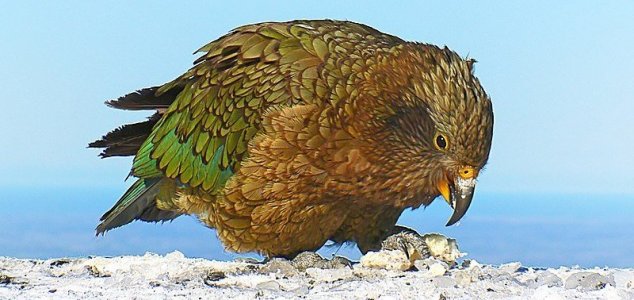 The extinct parrot would have been a sight to behold.

Image Credit: PD - Bernard Spragg
Scientists have identified an extinct species of giant parrot that weighed 15lbs and stood up to 3ft in height.
Bones belonging to the gargantuan bird were first discovered in Central Otago on the South Island of New Zealand back in 2008 however at the time they were thought to belong to an eagle or duck.
Now though, a new study has revealed the true nature of the find.
At twice the size of any living parrot, the species - named
Heracles inexpectatus
- is thought to date back to between 16 and 19 million years and likely spent most of its time on the ground.
"One can only speculate on [what it would have been like] from comparing modern relatives," study author Trevor Worthy from Flinders University in Australia told
Gizmodo
in an email.
"Parrots are clever, able to solve problems. Most are herbivores of one kind or another, but one restricted mainly to the ground likely fed on berries and seeds."
New Zealand is certainly no stranger to large birds having also been home to the now-extinct moa - a huge flightless bird that stood over 11ft in height.
This is the first time however that anyone has ever discovered a giant parrot.
Source: Gizmodo | Comments (7)
Tags: Parrot, New Zealand