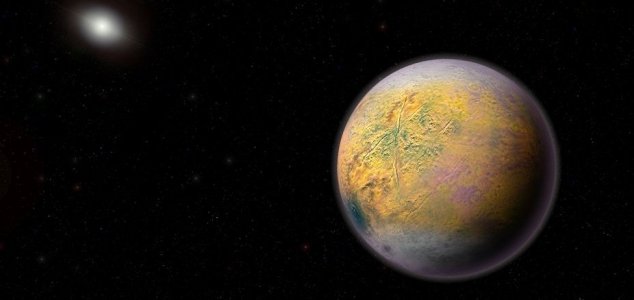 Image Credit: Roberto Molar Candanosa / Scott Sheppard / Carnegie Institution for Science
It may be possible to detect signs of extraterrestrial life on a distant world by picking up its biofluorescence.
One of the problems astronomers have come up against in the hunt for habitable extrasolar worlds is that most of the promising candidates found so far are in orbit around red dwarf stars.
These small, cool stars have the unfortunate tendency to release bursts of harmful ultraviolet radiation, meaning that life on any nearby planet is going to be repeatedly exposed to it.
"A lot of the potentially habitable nearby planets we are starting to find are likely to be high-UV worlds," said study lead author Jack O'Malley-James. "[So] we were trying to think of ways that life could deal with the high levels of UV radiation that we expect on planets orbiting red dwarf stars."
While there are several ways life forms here on Earth protect themselves from ultraviolet radiation, one in particular stands out - biofluorescence - which enables some species of coral for instance to absorb some of the energy from each UV photon and shift it in to a longer and safer wavelength of light.
If a distant extrasolar world were to be home to enough fluorescing creatures, it may one day be possible to pick up the light that they are giving off using powerful telescopes here on Earth.
The close-up appearance of such a world would also be nothing short of spectacular.
"[If the evolution of such life forms can be demonstrated on a small scale in the lab,] a more long-term next step would be to actually start looking for biofluorescence on other worlds," said O'Malley-James.
Source: Live Science | Comments (5)
Tags: Alien, Planet