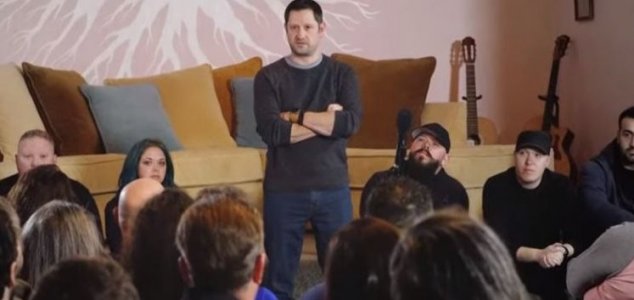 Grant Wilson and the team are back.

Image Credit: YouTube / A&E
Season two of the rebooted Ghost Hunters TV show will reportedly offer up concrete evidence of the afterlife.
One of most popular paranormal TV shows to hit US screens, Ghost Hunters launched all the way back in 2004 and followed plumbers Jason Hawes and Grant Wilson - two paranormal investigators who, alongside a team of fellow enthusiasts, spent their spare time looking for evidence of ghosts.
Wilson left the show in 2012 and Hawes announced that the show would be ending its relationship with the SyFy channel in 2016, effectively ending its 12 year run.
Last year however, the show was brought back from the dead - this time with Wilson resuming hosting duties. The first rebooted season ran from August 21st to October 30th 2019 on A&E and now it has been announced that a second season will be arriving on April 8th 2020.
Interestingly, the upcoming season claims that the evidence found by the team is "indisputable".
"Ghost Hunters returns with indisputable evidence of life after death," the press release reads. "In Season Two, the team heads into uncharted territory to be the first to investigate reports of paranormal phenomena in some of the nation's most remote locations. "
"...Despite mysterious and unnerving warnings from locals, the Ghost Hunters face their fears and stay on mission: to help people confront terrifying paranormal encounters that have shaken them to their core. In doing so, they capture their most compelling, persuasive evidence in over a decade."
Exactly what form this "indisputable" evidence will take however remains to be seen.
Source: Comicbook.com | Comments (30)
Similar stories based on this topic:
Tags: Ghost Hunters, Grant Wilson