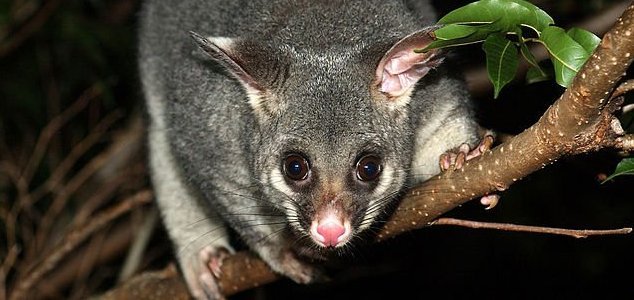 Possums are considered a major pest in New Zealand.

Image Credit: CC BY 2.0 Brisbane City Council
Commuters in New Zealand have been left puzzled by the appearance of possum tails all over the roads.
The perplexing phenomenon, which has been reported in the central and northern regions of New Zealand's North Island, has become a topic of hot debate on social media in recent days.
This isn't even the first time it has happened - back in 2015 there were similar reports of severed possum tails being dropped all over the nation's roads and nobody was able to solve it then either.
At the time, there were literally thousands of them stretching across hundreds of kilometers of road.
One witness, Lesley Blackmore, recently followed a trail of tails from Ohakune to Mangaweka.
"At first we thought they might have been some type of plant and then we thought perhaps they were furry hedgehogs," she said.
Some Facebook users have suggested that the tails may have been placed deliberately on the roads, however it remains unclear who would do such a thing or why.
There's also the question of how they managed to acquire so many.
As things stand, an explanation to the mystery continues to remain elusive.
Source: New Zealand Herald | Comments (12)
Similar stories based on this topic:
Tags: New Zealand, Possum