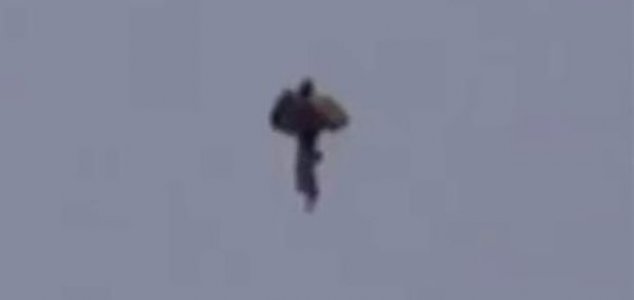 What exactly is this thing ?

Image Credit: YouTube / Ballee18
A strange video showing a vaguely human-like figure floating in the sky has recently appeared online.
Uploaded by YouTube user Ballee18 on March 23rd, the mysterious object was reportedly captured on camera over a suburb of Phoenix, Arizona the day before.
The phenomenon is particularly difficult to make out, not least because as the video zooms in, its shape seems to change - making it hard to pinpoint exactly what it could be.
Some have suggested that the object could be a drone, a man wearing a jetpack or even something as simple as a bunch of balloons, while others have favored more 'out there' suggestions such as the fabled Mothman - a winged creature that terrorized Point Pleasant, West Virginia in the 1960s.
It is also important not to discount the possibility that the video may have been hoaxed.
Whatever the case, it is certainly an intriguing piece of footage.
Source: YouTube | Comments (20)
Similar stories based on this topic:
Tags: Flying