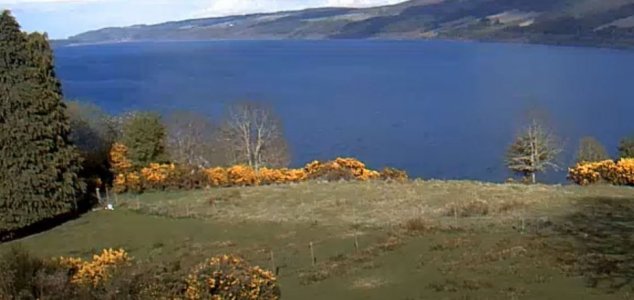 Can you spot Nessie ? (see live feed below)

Image Credit: YouTube / NessieOnTheNet
You might not be able to visit Loch Ness in person, but there is another way to hunt for the iconic monster.
Nestled along the Great Glen in the Scottish Highlands, the tranquil and mysterious Loch Ness is one of the world's top tourist destinations, not only due to the picturesque surroundings and local culture, but because it is said to be home to what is perhaps the most famous of all cryptozoological creatures - an enigmatic and elusive loch monster that has been the subject of stories for centuries.
Over the years there have been thousands of sightings and most of those who visit the region will undoubtedly spare more than a few moments to glance out over the water's surface in the hope of catching a fleeting glimpse of the monster.
There have even been multiple scientific studies and expeditions aimed at tracking down or finding evidence of the creature, however to date none of them have been able to find anything conclusive.
Now with the coronavirus lockdown in full effect, there are very few people visiting the loch in person, however that doesn't mean that the sightings have stopped entirely.
One of the most popular ways to hunt for the Loch Ness Monster - especially in these uncertain times - is via researcher Mikko Takala's webcam which provides a live feed of the loch 24 hours a day.
Some sightings of the monster recorded through the webcam have even been accepted as legitimate by the Official Loch Ness Monster Sightings Register which keeps track of every recorded sighting.
If you've ever wanted to spend some time gazing out over the loch or if you fancy your chances as an amateur Nessie hunter, you can check out the live feed (available via YouTube) below.
Source: YouTube | Comments (4)
Similar stories based on this topic:
Tags: Loch Ness Monster