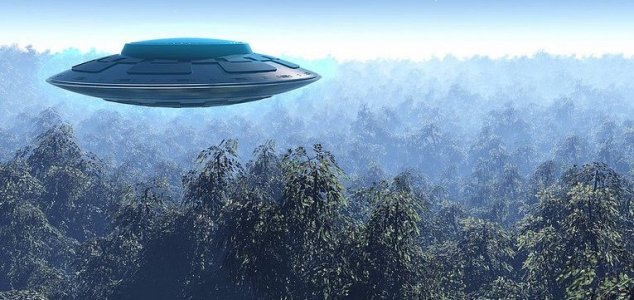 The RAF investigated UFOs over a 50-year period from 1959 to 2009.

Image Credit: CC BY 2.0 Gerhard Uhlhorn
Recently declassified documents have revealed the parts of the country with the most UFO sightings.
Back in January we reported that the Royal Air Force (RAF) had announced that, rather than sending UFO reports to the National Archives, it would be releasing them to the public - a move hailed as a significant step forward in the search for the truth behind the phenomenon.
The RAF had been investigating UFOs for years until in 2009 the decision was made to wind down its UFO unit on the basis that there was no evidence of a credible threat against the country.
Now following a Freedom of Information request the first set of data has been revealed - a list of UFO hotspots indicating which parts of the country saw the largest number of sightings per year.
The data lists the top 10 areas in 2009 as:
London (54)
Kent (30)
Lancashire (24)
Derbyshire (22)
Essex (22)
Stafford (19)
Swansea (18)
Warwickshire (17)
Surrey (16)
Norfolk (15)
In that year - the final year in which the RAF was collecting data - there were 626 sightings in total.
The figures are particularly interesting because they are based on reports from reputable sources such as air traffic controllers, pilots and police officers rather than random members of the public.
Exactly what accounts for all these sightings however continues to remain unclear.
Comments (11)
Similar stories based on this topic:
Tags: UFO