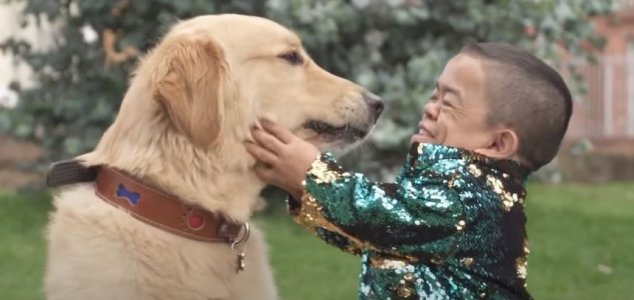 Edward might be small in stature, but he is big in heart.

Image Credit: YouTube / Guinness World Records
Edward Nino Hernandez of Colombia has been officially recognized as the shortest man on Earth.
Standing a mere 72.10cm tall, Edward, who is 34, is shorter than most two-year-olds.
Born on May 10th, 1986, he started out just like all the other kids his age, but by the time he was 4 years old it became apparent that he wasn't growing at the same rate as his peers.
He would have to wait 20 years for a formal diagnosis - severe Hypothyroidism.
Despite his diminutive stature however, Edward still lives life to the full. He particular enjoys music and dancing and in more recent years has helped to inspire countless others around the world.
"I use my smile to conquer the world!" he said. "I always share my big smile with everyone; that's my charm. I can achieve everything I set my mind to. Everything is possible..."
"Size and height don't matter! I want people to meet who I truly am: small in size, big in heart!"
Source: Guinness World Records | Comments (0)
Tags: Guinness