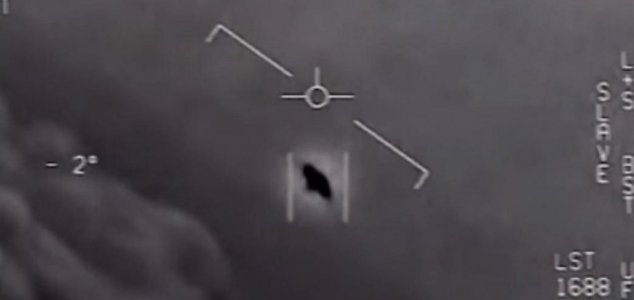 The future of the new UFO task force has been cast into doubt.

Image Credit: US Navy
The US President is threatening to veto a defense bill that includes funding for the Pentagon's UFO task force.
The National Defense Authorization Act (NDAA), which is the annual bill that sets the budget and policies for US defense spending over the next 12 months, this year includes funding for the newly established Unidentified Aerial Phenomena Task Force (UAPTF) which aims to "improve [the DoD's] understanding of, and gain insight into, the nature and origins of UAPs."
"The Department of Defense and the military departments take any incursions by unauthorized aircraft into our training ranges or designated airspace very seriously and examine each report," the DoD wrote in an official statement earlier this year.
"This includes examinations of incursions that are initially reported as UAP when the observer cannot immediately identify what he or she is observing."
In addition to investigating UFO cases, the UAPTF is also tasked with reporting back its findings to the Senate Select Committee on Intelligence (SSCI) within 180 days.
Now however, the future of the entire operation may be in jeopardy after President Trump threatened to veto the defense bill unless a controversial amendment to rename US military bases after Confederate leaders was scrapped.
If he does veto the bill, it's not clear if the task force will still receive the funding it needs.
What that could mean for the future of the Pentagon's UFO investigation efforts remains unclear.
Source: Popular Mechanics | Comments (35)
Similar stories based on this topic:
Tags: UFO, Pentagon