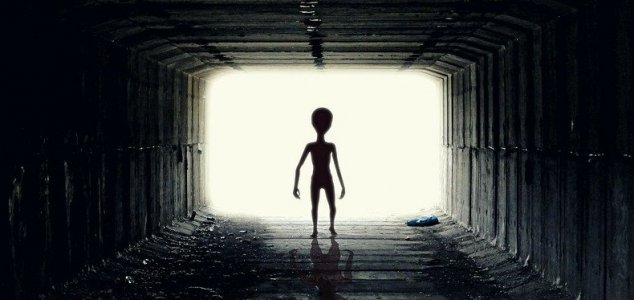 Just how likely is it that we will encounter intelligent aliens ?

Image Credit: CC0 Pixabay
A new Oxford University paper has cast doubt on the idea that the universe is teeming with intelligent alien life.
The question of whether we are alone in the universe remains one of the biggest philosophical conundrums of our time. While it seems almost inconceivable that our civilization is alone in the cosmos, the fact still remains that we have yet to see any evidence to the contrary.
Now a new study by researchers from Oxford University's Future of Humanity Institute has cast further doubt on the likelihood that we will ever come into contact with intelligent extraterrestrials by determining that such civilizations are 'exceptionally rare' in the universe.
The basis for this, the scientists argue, is that intelligent life on Earth required multiple 'revolutionary transitions' over billions of years, and that the odds of this happening on other worlds are very slim.
There is also the fact that humans have only been around for a measly 200,000 years.
"It took approximately 4.5 billion years for a series of evolutionary transitions resulting in intelligent life to unfold on Earth," the study authors wrote. "In another billion years, the increasing luminosity of the Sun will make Earth uninhabitable for complex life."
"Together with the dispersed timing of key evolutionary transitions and plausible priors, one can conclude that the expected transition times likely exceed the lifetime of Earth, perhaps by many orders of magnitude."
"In turn, this suggests that intelligent life is likely to be exceptionally rare."
That said, the researchers have not dismissed the idea of keeping a look out for signs of ET.
"Just because we got our results doesn't mean it is a waste of time to look at the actual universe," said Oxford's Anders Sandberg. "Data will always trump ever so careful reasoning and statistics."
Source: Times of Israel | Comments (144)
Similar stories based on this topic:
Tags: Alien, Extraterrestrial