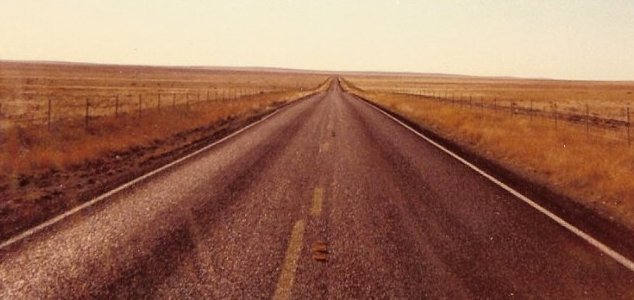 What really happened in Roswell in 1947 ?

Image Credit: CC BY-SA 2.0 Ken Lund
A new History Channel series will feature the story from the perspective of Maj Jesse Marcel's grandchildren.
There are few events in UFO lore as hotly debated as the Roswell incident, an event that has been covered in countless books, documentaries, TV shows and movies over the last few decades.
It all began back in June 1947, several weeks before the official press release on July 8th.
William Brazel, a foreman working on the Foster homestead, discovered a quantity of debris spread out approximately 30 miles north of Roswell. He returned with his family on July 4th to gather some of it up, but after hearing reports about 'flying discs' he decided to mention it to Sheriff George Wilcox.
Wilcox then spoke to RAAF Major Jesse Marcel who came to examine the debris for himself.
While Marcel died many years ago, his grandchildren - John Marcel, Jesse Marcel III and Denice Marcel - have now come forward to tell their side of the story.
In a new 3-part documentary series on
The History Channel
entitled
'Roswell: The First Witness'
, the trio investigate their grandfather's experiences at the time of the incident by way of his diary.
"What's interesting is that the journal moved from grandfather's hands, to our father's and now to ours," said Jesse. "'Inside is a bunch of rambling that doesn't really fit with who our grandfather was."
"There are breaks in the journal that are not clear, but it could be a secret code."
The series follows the Marcel grandchildren, as well as host and former CIA operative Ben Smith, as they follow the trail of clues, speak to witnesses and try to piece together what really happened.
You can watch the first episode on Saturday, December 12th at 9PM ET/PT.
Source: Newsweek.com | Comments (18)
Similar stories based on this topic:
Tags: Roswell