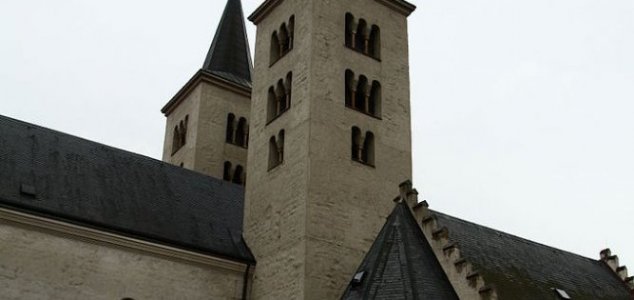 The discovery was made at the Milevsko monastery.

Image Credit: CC BY-SA 3.0 Chmee2
A nail thought to have been used during the crucifixion of Jesus himself has been found inside a hidden chamber.
The artefact was discovered by archaeologists alongside several other items believed to be from the time of Jesus at the Milevsko monastery in the Czech Republic within a secret room that was once used to hide rare artefacts from the Hussites who raided the monastery in the 15th Century.
Measuring six inches in length, the relic was found inside a box with a 21-karat gold cross on the front and an inscription which reads "Jesus is King."
While it is currently unclear if the nail really is from the crucifixion of Jesus, it has been described by experts as a discovery potentially even more significant than that of the reliquary of St. Maurus - a gold box containing the partial remains of Saint Maurus, Saint John the Baptist and Saint Timothy.
Given the historical significance of the monastery, it is not outside the realms of possibility that something as valuable as a nail from the crucifixion could have ended up in its archives.
Efforts are now underway to verify its authenticity.
Source: Lad Bible | Comments (17)
Similar stories based on this topic:
Tags: Jesus