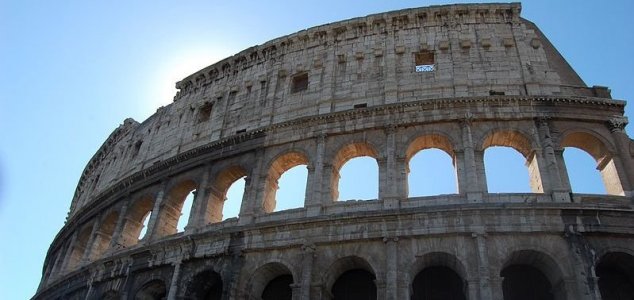 The Colosseum remains a major tourist attraction.

Image Credit: Cody escadron delta
The world-famous Roman amphitheater could be about to become the ultimate restoration project.
In its heyday the Colosseum would have been a true marvel to behold; the largest amphitheater ever built, this huge stone structure would have been frequently filled with the cheers of thousands of spectators as battle-hardened gladiators fought to the death in the arena below.
Wild animals such as lions, tigers and bears were also often introduced to keep things interesting, usually resulting in the human participants being mauled to death, much to the crowd's delight.
While today it is still possible to visit the Colosseum, much of it has fallen into disrepair. The arena floor, for instance, is entirely missing, exposing the rooms and corridors situated underneath.
Now however, Italy's government has put out a call for bids from engineers to completely rebuild the missing floor - complete with lifts and trapdoors - thus restoring the Colosseum to its former glory.
The budget for the work currently stands at 18.5M euros (or $22.5M).
"The reconstruction... is a great idea which has gone around the world," said Culture Minister Dario Franceschini.
"It will be a major technological intervention that will offer visitors the opportunity to, not only see the underground rooms... but also appreciate the beauty of the Colosseum while standing in the center of the arena."
The project, if it goes ahead, should be completed in 2023.
Source: BBC News | Comments (8)
Tags: Colosseum