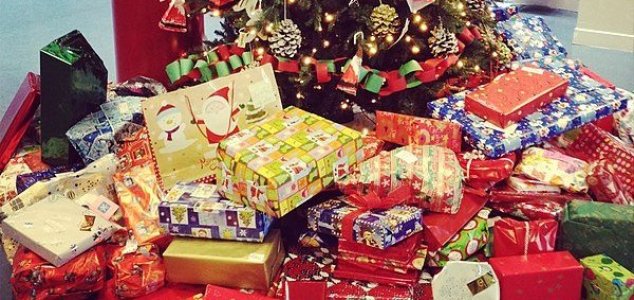 Would you bid on an unopened present ?

Image Credit: CC BY 2.0 US Embassy Madrid
The peculiar trend has seen some recipients selling on their presents without even knowing what's inside them.
While it's not particularly unusual to sell on a present or two that you don't particularly want or like, some people this Christmas have resorted to selling gifts without even opening them first.
These still-wrapped presents, which in some cases have appeared on eBay mere hours after being received on Christmas morning, are often gifts from ex-partners that the recipient wants shot of as quickly (and as profitably) as possible.
"It's a long story, the gifts are from someone I no longer want to be in contact with!" one seller wrote. "We now don't talk but the gifts were given before the fall out!"
"Hope the gifts will be appreciated by someone else as I don't want them."
Incredibly, despite there being no indication of what's inside these gifts, people have been bidding on them in their droves, sometimes paying upwards of $100.
Some may get lucky and acquire something valuable, while others might pay this and receive little more than a pair of socks - it's almost akin to buying a lottery ticket.
It's also likely that at least some of these auctions are for 'gifts' that have been deliberately wrapped up by the seller who knows exactly what's inside them.
This doesn't seem to have stopped enthusiastic buyers from bidding on them, however.
Source: Lad Bible | Comments (15)
Similar stories based on this topic:
Tags: Christmas, Presents