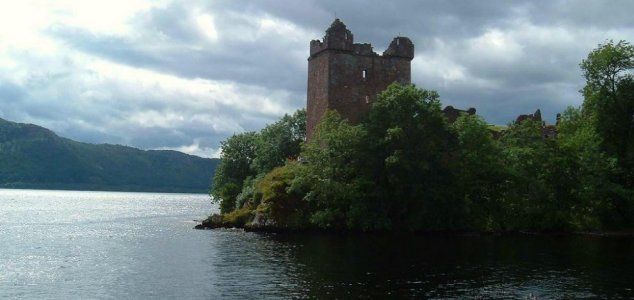 Could the Loch Ness Monster be a type of whale ?

Image Credit: CC 2.0 Dave Conner
An American cryptozoologist has put forward a possible new explanation for the Loch Ness Monster.
Over the years countless theories have emerged attempting to explain the existence of a large, unknown aquatic beast in Scotland's enigmatic Loch Ness.
These range from an extinct prehistoric reptile such as a plesiosaur to a species of giant turtle, however to date there has never been a conclusive answer to what lurks in the loch's murky depths.
Now cryptozoologist Ken Gerhard - whose globetrotting adventures seeking out evidence of weird and wonderful creatures have seen him featured on numerous
History Channel
documentaries - has come out with the possibility that the Loch Ness Monster could be related to an extinct species of whale.
"My journey began at Loch Ness back in 1982 when at the age of 15, I spent a week patrolling the loch with an 8mm film camera and interviewing many locals regarding their thoughts on the monster," he said. "I came away convinced that there was something unknown living in the loch."
"Based on thousands of eyewitness descriptions, I'm convinced that Nessie is just one of many such unknown creatures around the globe... and that these animals represent the very same species, most likely descended from an ancient group of serpentine whales."
"For the purpose of this particular work, I interviewed many of the leading Nessie experts as well as investigators of other lake monsters around the world."
Gerhard has outlined this theory in his new book -
The Essential Guide To The Loch Ness Monster and Other Aquatic Cryptids
- which also includes a foreword by Nessie hunter Steve Feltham who has famously lived on the shores of the loch for years.
As things stand however, his theory is unlikely to be proven one way or the other anytime soon.
Source: Ross-shire Journal | Comments (14)
Similar stories based on this topic:
Tags: Loch Ness Monster