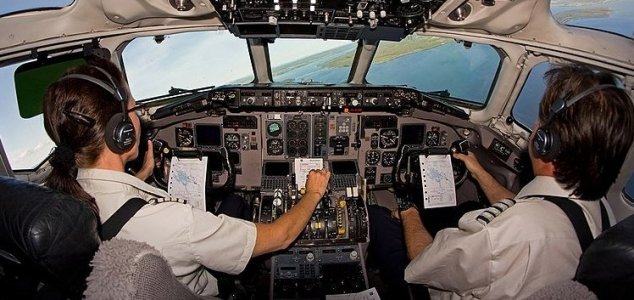 What was the mystery object ?

Image Credit: CC BY 2.0 Ostersund Photography
The pilot of an American Airlines flight reported an unidentified object over New Mexico on Sunday.
The passenger jet, which had been flying from Cincinnati to Phoenix, encountered what the pilot described as a "long cylindrical object" at around 1:00 p.m. CST.
"Do you have any targets up here ?" the pilot said in a radio transmission at the time.
"We just had something go right over the top of us."
"I hate to say this but it looked like a long cylindrical object that almost looked like a cruise missile type of thing moving really fast. It went right over the top of us."
American Airlines later confirmed to
Fox News
that the encounter had been genuine, but neglected to speculate over what the object could have been or whether it was extraterrestrial in origin.
"Following a debrief with our Flight Crew and additional information received, we can confirm this radio transmission was from American Airlines Flight 2292 on Feb. 21," said a spokesperson.
"For any additional questions on this, we encourage you to reach out to the FBI."
So far however the FBI has not provided it's own take on what happened.
According to public affairs chief Scott Stearns of New Mexico's White Sands Missile Range, no tests had been conducted on that date and the plane had been 400 miles from the base.
"We have no idea what it could have been or if anything similar has been sighted in that area before," he said.
Source: Fox News | Comments (56)
Similar stories based on this topic:
Tags: UFO