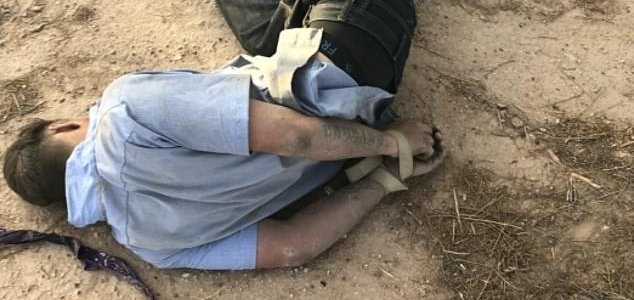 This is not the way to bunk off work...

Image Credit: Coolidge Police
A 19-year-old man from Arizona recently came up with a completely ridiculous plan to get the day off work.
Usually when someone decides that they really can't be bothered going to work they'll simply phone in sick, but for one Coolidge resident earlier this month, that just wasn't going to cut it.
So desperate was he to get the day off work, that he decided to fake his own kidnapping.
19-year-old Brandon Soules was found and 'rescued' by police later the same day lying at the side of the road with his hands tied behind his back and a crumpled bandanna shoved in his mouth.
He told officers that he had been hit over the head by two masked men, driven to the spot next to the highway and unceremoniously dumped at the roadside.
An investigation however quickly revealed that this was false - there had been no kidnapping - and when confronted about it Soules didn't take long to fess up that he had fabricated the whole thing.
"First, the subject informed the police that two masked men kidnapped him, struck him in the head and took him to a vehicle before leaving him in the area where [he] was found," the police wrote.
"Coolidge investigators conducted a thorough investigation and evidence was found that his story was made up and that there was no kidnapping or assault."
He was quickly arrested and charged with filing a false police report.
He won't have to go to work any more either as his employer fired him as soon as they found out.
Source: NDTV.com | Comments (32)
Tags: Kidnap, Police