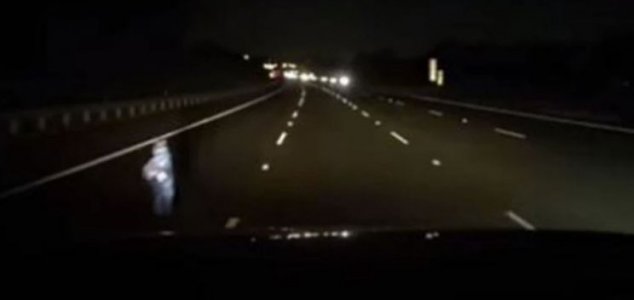 Who or what is this in the road ?

Image Credit: Facebook / Mitch Kuhne
A motorist recently captured dashcam footage of a child-like figure that appeared in the middle of the road.
The eerie clip was captured by Mitch Kuhne who had been driving along the Hume Highway near Bardia, New South Wales just before 8pm on Sunday.
All of a sudden, out of the gloom, he caught sight of a small figure in the left-most lane.
Believing the figure to be a small child, Kuhne's mother, who was in the passenger seat, immediately phoned up the emergency services to report the sighting.
Kuhne later got in touch with the Macquarie Fields Police Station to offer up the footage as evidence, however he was told that the child had already been found and was on its way home.
Strangely, the police later maintained that no child had been found, despite officers searching the area for hours, leading to a great deal of confusion over the incident.
Looking at the footage, it's not even clear if the figure in the road was actually a child at all.
You can check out the clip for yourself below - what do you think ?
Source: New Zealand Herald | Comments (27)
Similar stories based on this topic:
Tags: Highway