By:

Avalanche

| Location:

Deal UK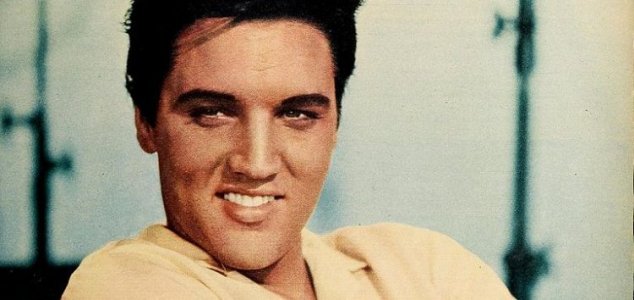 Image Credit: Public Domain
I have had my own share of experiences with the paranormal and I thought should share one of them with you . I was visiting my friends in England some years ago and stayed up late to watch telly when they had gone to bed. While watching a movie I slowly started to have this eerie feeling like I was not alone, this gnawing feeling of being watched by something or someone slowly and gradually escalated to the point. I thought the shadows would jump out and smile, it was as if this presence in the room was about to manifest itself to me.
I then got up to get a drink and at the same time the small stereo placed on the sideboard suddenly turned on by itself and started to play. I could see the CD start to spin while it played, I'm not joking!! (Elvis - For I cant help falling in love with you) It was as if this spirit or entity wanted to tell me with love not to be scared and that everything was fine. this scared the crap out of me but strangely I felt calm at the same time and I could not see any apparition but I surely felt its presence.
I then decided it was time to hit the sack, I turned off the power to the stereo and the power switch at the side on the wall and went to bed. In the morning while I came down the stairs, My friend Una asked me why didn't you turn off the power to the stereo before you went to bed last night. I told her that I did and asked her if they had any Elvis CDs while she replied no. I then asked her if they used the stereo much and if they had been fiddling around with the stereos settings lately. She said no and then told me that they hardly use the stereo.
I then told her what happened last night and that I could see the cd start to spin while it started to play . She then told me that she was the first person down that morning and that the stereo was on when she came down and none of my other friends had been down before her or owned any cds with Elvis. The only logical explanation is that someone had accidentally set the stereo or radio on timer or there is the other more farfetched explanation that they actually owned some compilation with that song it all seems strange to me cause they were not the kind of people that would joke about these things.
NOTE: Before you start to throw any condescending remarks and jokes you should know that I am also aware that there are many plausible ways to explain what happened but it still puzzles me to this day when I think about it.
Comments (1)