By:

SpiritS

| Location:

Dorion, Ontario, Canada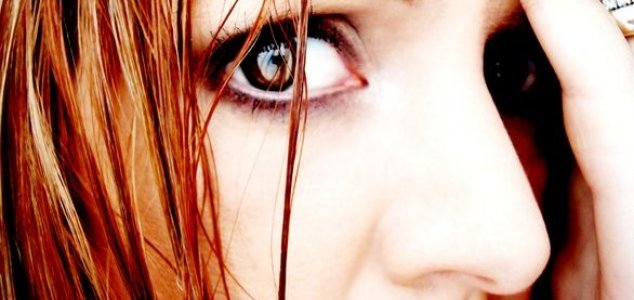 Image Credit: Samantha Villagran / sxc.hu
When I was 23 years old, I was looking to buy a home. The homes in my city were more expensive than the homes outside the city. Farther out you went, the cheaper the homes. Because I was on my own and making a meager salary, I decided to buy a home in the country, 55 minute drive (80km) from the city where it was more affordable. It was 3 bedroom, two story home, with all of the rooms on the upper floor.
I moved in in May and things were fairly normal. The township where this home was is very remote, and there are only 300 or so township residents spread out over several kilometers. My closest neighbor was a few acres away with the other side neighbors house not even visible. The night time was pitch black with every star visible. The entire house would be black except for the moonlight.
I began dating someone long distance and after a few visits we decided to go camping in August. I was at a conflicting time in my love life between two men and I was at a choosing point of which path to take. It was not long after I returned home by myself from camping that this experience occurred. It was a regular day.. said goodnight etc. I have three pets: a dog, cat and house trained pig. My pig would sleep on the main floor in the spare room/porch in his bed and the dog and cat would come sleep upstairs in the room. I was very used to sleeping with both dog and cat.
On this night, I was basically spooning my dog. We were both on the outside edge of the bed facing out. Went to sleep.. drifted into a deep sleep. Then.. both of us were jolted awake by the most blood curdling LOUD shrill woman-like scream I've ever heard coming from what sounded like right outside my window(2nd floor) or right outside my front door which would have been just below. I was instantly panicked and terrified. I covered my ears it was so loud. I felt my dog jump awake at the same time I did and he took off out of bed and down the stairs and out the dog door.. Barking as he normally would. The cat ran somewhere. I could hear my pig awake on the main floor too.
There I am petrified and trying frantically in my brain to figure out what this was while at the same time wondering if I was even safe. Was this thing coming in the house to get me? Am I going to die? The scream was not just a scream. it was a long, loud, drawn out scream that happened over and over and over and was the same. The first 3-4 screams were more like a ghost or a woman and were the loudest.. but then by the 5th to 8th scream they sounded like they were getting a bit farther away, and the ending of the scream started to sound almost like an automated siren or alarm. By the 8th to 12th scream (still sounding exactly the same every time except for the ending of it and the distance) it was noticeably farther.. and I began to wonder if it was something alien because it was so sireny/metallic sounding at the end..
My brain was just going off constantly analyzing what this is. I knew there was no way it was an animal because each one was exactly the same and not different pitches or sporatitc.. and it appeared intentionally directed at the house and sounded too much like a mix of an entity or a siren to be an animal. I just couldn't figure out what else it could be or if I was in danger. I wanted so bad to record this.. to go look outside..To do something other than hide under my blanket in paralyzing fear but I just couldn't move. I was so afraid something bad had happened to my dog because he was still outside but had stopped barking and the sound was still happening. It went off maybe 10 or so more times.. still long and drawn out.. and fading in the distance.
Now I was trying to figure out the rate of its speed based on how far each scream/alarm sounded.. and I couldn't hear any vehicles (very isolated dirt roads). I had the feeling is must be airborne because it was sounding quieter and quieter even faster and faster. Everything was like mathematically time from the space between the screams to the rate faded.I checked the time when it was silent again.. it was sometime after 1 am.. I believe 1:25-1:45 by the time it was done. At this point I'm praying to hear the dog door soon..
I called the person I was dating for comfort. Told him everything and he knew I wasnt making this up. I was so afraid. I said Max wasnt back inside yet.. after a while on the phone, maybe 15-20mins.. I finally heard the dog door.. and what a relief. He walked back up the stairs. Got back in bed with me. I cant recall if I was still on the phone or not, but around 2:30 , i hear a big truck rumbling down the road. Almost sounded just like the winter snow plow, only this was August and theres no snow. It was rare enough to see any vehicles .. but that late at night is really fishy. It felt like it was shaking the while house as it went by. Maybe it was and I was in too much of a feared state to even let it register.
The next day I asked my closer neighbour if he heard anything. He said no.. nothing. I have no idea to this day what it could have been. I'm looking for someone hopefully with a similar experience or to give me some insight as to what this could mean.
Comments (3)