By:

parrow

| Location:

Iran, Kermanshah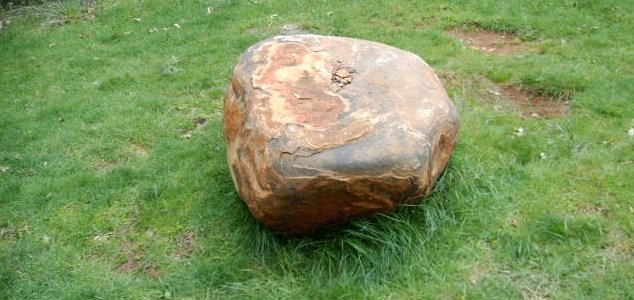 Image Credit: sxc.hu
I used to lay down on my house's terrace watching birds flying in the sky every late afternoon. One day a piece of small rock fell down from the overlap of the roof top(the rooftop was flat) and almost hit my pillow. Some minutes later another one. I thought maybe a lost pigeon has landed on my roof top which used to happen sometimes and kids from the neighborhood threw rocks to let it fly and catch it somewhere else. So I went to the back street where the kids were more likely there. I saw only two ladies there talking. They said they didn't see anybody around.
I came back to my terrace and laid down again but rocks still falling every some minutes. The rocks didn't hit my body and it was weird because it looked like they were gently being pushed to the edge of the roof top and falling without any angle.
About two weeks later suddenly a house at the back of our house was hit by a shower of rocks, pieces of bricks and pots hit a big window of their dining room broke it into pieces so they had to bring out their table outside in the street to finish their meal because they had some 5 to 6 kids which I think they were too hungry to care about the situation, it was just before sunset and you could see everywhere clearly. The parents got terrified thinking maybe some villagers are throwing things to threaten them.
They called all of their relatives to come and help them to see who is responsible or behind this. Then they asked all the males go on top of all the rooftop of close neighbors (including our house) and monitor any possible trace of a person or objects related to the issue. They even cursing and warning loudly at whoever might be in charge. It was a useless effort because at the same time rocks were hitting the house and mainly the gate of their front yard and you could hear it from distance. By the way there was no whistle of a moving object and you couldn't see anything unless it hit the target and fell.
It continued for days and nights and they asked any smart people around to help but didn't get to any point. In one case somebody came up with an idea to spray paint on the rocks and debris then pile them up in the corner of the front yard and monitor them. Surprisingly after awhile the painted rocks hit the gate one by one and they were convinced that this is not a human made problem and it must be a Djinni(which they believe makes problem in these cases).
They decided to go to those that are professional with djinni. They brought a guy who claimed he is possessing those djinni and he said these family has spilled boiling water on one of the djinni's kids and now they are taking revenge. So he asked a sheep and some money to deal with this.
But rocks still were coming for another couple of weeks and they not only hit their house but also hit our house more or less until it disappeared slowly. This happened when I was 14 years old in 1991 in my village in Kermanshah city, Iran.
Comments (11)