By:

Stormlark

| Location:

Virginia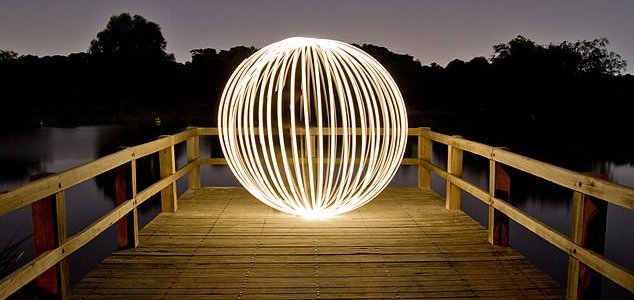 Image Credit: CC BY-SA 3.0 JJ Harrison
This happened about 24 years ago when I was 12 years old. I've tried rationalizing it that it was a dream. Maybe it was, maybe it wasn't.
My dad had taken me to a theme park earlier that day. I was having a dream about riding a rollercoaster, but suddenly it changed to something quite odd. I was viewing myself from above, sitting in a chair in a white room. The me in the chair looked up at the me looking down and said, "You need to wake up now."
I snapped awake and was blinded for a second by an extremely bright light directly in front of my face. Confused, I tilted my head back and my eyes adjusted. There was a floating orb of light a few inches away from my nose. I stared for awhile because I was still quite confused. It's hard to describe what it looked like. It wasn't just one color, kind of had a yellow outline, but more orange inside and it was like something was moving in the center.
I sat up quickly and backed away, and it also backed up about three feet from my bed. I panicked at this point and threw my pillow at it, then it vanished and the room was pitch black again. I ran to my parents room because I was scared. They told me I was just dreaming, and maybe I still was even though I felt like I was awake.
It was really weird though and I still wonder about it sometimes.
Comments (5)