By:

Slick

| Location:

Ohio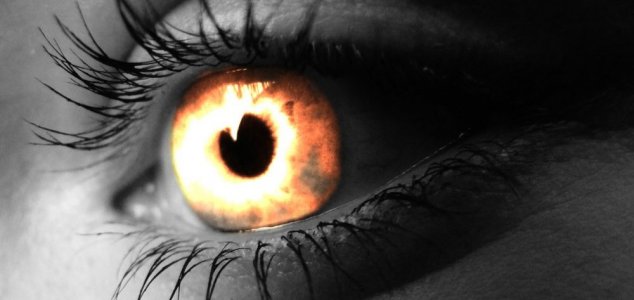 Image Credit: sxc.hu
One night me and my wife were about to sit down to watch some TV. It was about 10 o'clock so we had some lights on. I sit in a recliner and she sit on the couch no more than 4 ft apart we both had about the same view in towards our bedroom.
I am not sure who seen them them first I just remember saying 'do you see that' and turning my face away from them piecing red eyes she said 'yes' and maybe 20 or 30 seconds later I looked to see if it was still there and they were gone thank god.
I ask her where did it go she said 'I don't know, I couldn't look at it'. I couldn't either it scared me to my soul I knew in my heart them belonged to something in hell. Years before that my dogs had a stand off with something and finally my one dog advances on whatever they could see and all of them turned their heads towards the bedroom. I knew they could see something I couldn't so I ran into the bedroom and I could hear claws going up into our finished attic so I ran up there I could hear them claws going all the way up but I could see nothing. So I walked around up there, then I went back downstairs.
When I went to bed that night about 3 in the morning where my arm was hanging over the bed it felt like something hit my arm with a sledge hammer. I jumped up accusing my wife of hurting me in my sleep but I knew she didn't do anything so I searched the house and couldn't find anything. Then it me I cornered whatever it was in the Attic and pissed it off.
I moved out of that house - nothing ever since.
Comments (8)