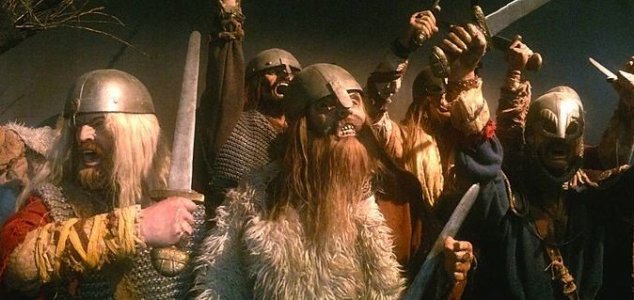 The treasure dates back over 1,000 years.

Image Credit: CC BY-SA 4.0 Wolfmann
Derek McLennan earned almost $2.6 million after unearthing a horde of 10th-century Viking artefacts.
The metal detector enthusiast had been scanning a field in Dumfries and Galloway, Scotland back in 2014 when he happened across one of the most significant British archaeological finds in years.
The treasure trove, which consisted of around 100 items, included silver brooches, gold rings and a host of other valuables believed to date back more than 1,000 years to the time of the Vikings.
Now, more than three years on, the Queen's and Lord Treasurer's Remembrancer - which rules on found goods which do not have an owner - has determined that the collection should go to Scotland's National Museum in exchange for paying McLennan ÂŁ1.98 ($2.58) million.
Not bad for a day spent wandering around a field with a metal detector.
"We are honoured and feel privileged to have saved this internationally significant treasure and we look forward to the many exciting discoveries that will be further revealed," the museum wrote.
"We cannot wait for its eventual display in Scotland's National Museum."
Source: Independent | Comments (20)
Tags: Viking, Treasure