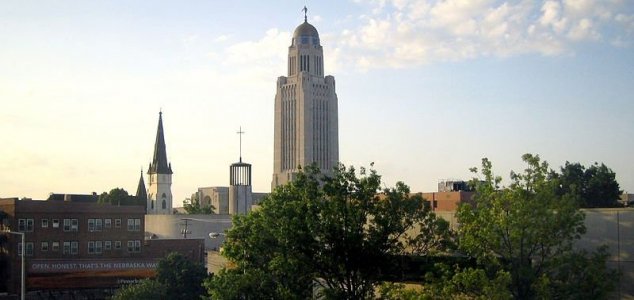 The object was filmed over Lincoln, Nebraska.

Image Credit: CC BY 2.0 Julia/Wikimedia
A local news channel filmed a strange triangular object over Lincoln, Nebraska from their tower camera.
The station's meteorologist Sean McMullen stated that the object was visible for approximately 45 minutes. Appearing as a brightly lit triangle, the object floated above the city of Lincoln in the early hours of September 4th before disappearing when the sun came up.
"I have never seen anything like this before," said McMullen. "I even say that several times while I'm on air describing the object, because I want to let people know even I don't know what this is, so I can't exactly tell you what it is."
According to reports, a similar object was also witnessed a few hours later outside Kansas City however the FAA has maintained that nothing unusual was picked up on radar at the time of the sightings.
Source: KLKN-TV | Comments (104)
Tags: UFO, Nebraska, Lincoln