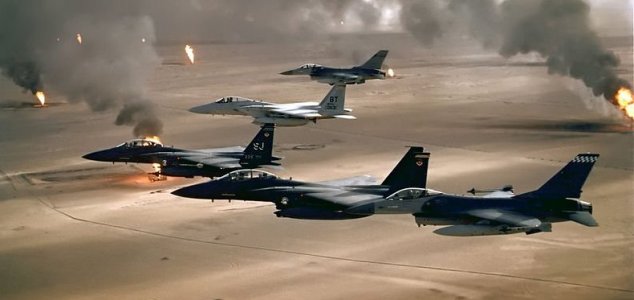 Iranian jets have intercepted a number of strange objects.

Image Credit: US Air Force
Iran's combat aircraft pilots have had more than their fair share of close encounters over the years.
While the interception of drones by military aircraft over Iranian airspace is nothing new, on the odd occasion these call-outs have proven to be anything but routine. In 2004, an unusual wave of drone sightings was reported following the announcement that a heavy water nuclear reactor was to be constructed near Arak.
According to reports, the objects were said to have "displayed astonishing flight characteristics, including an ability to fly outside the atmosphere, attain a maximum cruise speed of Mach 10, and a minimum speed of zero, with the ability to hover over the target."
In one case, a pilot described the sighting of a spherical object with a green afterburner near the plant. When he locked his missiles on to the object and prepared to fire it suddenly sped up and disappeared from view within a matter of seconds.
Such incidents are not restricted to the last few years either, in 1976 a famous incident saw F-4 fighter jets temporarily lose control of their weapons and instruments while attempting to pursue an unidentified object over Tehran.
Source: Huffington Post | Comments (37)
Tags: UFO, Iran