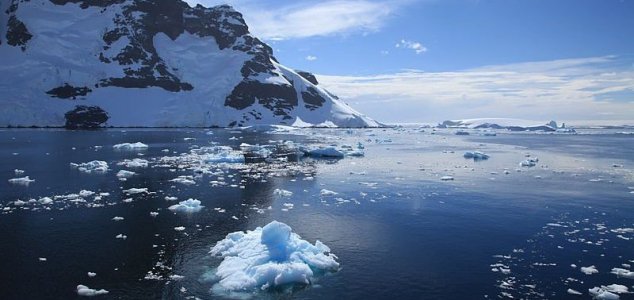 Ice cores can provide clues about Earth's past.

Image Credit: CC BY-SA 2.0 Liam Quinn
Tiny bubbles of air dating back over 1.5 million years could be trapped under the Antarctic ice sheet.
For years, scientists have been retrieving ice cores from deep below the surface to learn more about our planet as it was hundreds of thousands of years ago. As layer upon layer of snow falls, the snow underneath is slowly compacted together until it forms ice, a process that can trap small pockets of air containing clues about the planet's climate and atmosphere.
Locating these air pockets however is easier said than done. Despite the thickness of the ice in many parts of the Antarctic, much of it will have either melted at some point or been transported by movements at the bottom of the ice sheets, mixing the valuable samples with today's ice and air.
The oldest ice samples ever found date back 800,000 years, however scientists believe that there are still much older samples to be retrieved and that these may lie over two miles below the surface. If this turns out to be true then some of the world's oldest air pockets may also be trapped down there alongside them, just waiting to be discovered.
Source: LA Times | Comments (2)
Tags: Antarctica