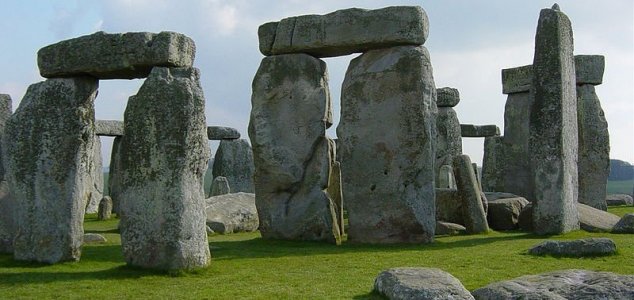 Stonehenge dates back as far as 3000 BC.

Image Credit: PD - Wiki
Archaeologists admit that they've been looking for clues in the wrong place for almost 100 years.
For the longest time the huge stone slabs that make up the outer ring of the enigmatic Neolithic monument were thought to have originated at Pembrokeshireís Preseli Hills, but thanks to recent geological studies it has been revealed that the stones instead came from another site located approximately one mile away.
"After this, I donít expect to be getting Christmas cards from the archaeologists who have excavated at the wrong place all these years," said Richard Bevins of the National Museum of Wales.
The discovery was made by using x-rays to compare the bluestones of Stonehenge with the rocks from both sites to find a positive match.
The exact way in which the stones were originally moved to the site of Stonehenge and set up has remained something of an enigma for thousands of years. Efforts are underway to determine if the stones were manually transported from the hills or if they had been already carried most of the way by a glacier during the last Ice Age.
Comments (7)
Similar stories based on this topic:
Tags: Stonehenge