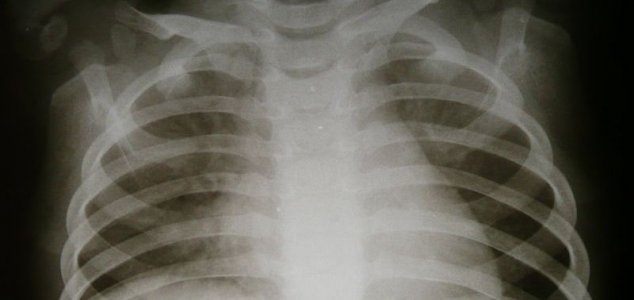 X-ray image of a human chest and lungs.

Image Credit: CC BY-SA 3.0 Nevit Dilmen
In a world first, a fully functional pair of human lungs has been grown by researchers in a laboratory.
Scientists at the University of Texas Medical Branch in Galveston achieved the feat by stripping one pair of lungs down to its main base components, producing a scaffold-like structure.
Cells gathered from another set of lungs were then applied to this scaffolding which was then placed in to a nutrient solution and left for four weeks. The end result was a fully formed and functional human lung practically indistinguishable from the original.
"It's taken us a year to prove to ourselves that we actually did a good job with it," said Dr. Joan Nichols. "You don't run out immediately and tell the world you have something wonderful until you've proved it to ourselves that we really did something amazing."
Doctors hope that lab-grown organs could one day be used in human transplant patients however such a reality is still likely to be at least another decade away.
Source: Fox News | Comments (26)
Tags: Lungs