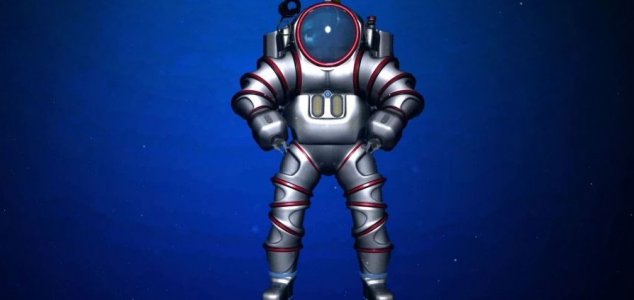 Illustration of the exosuit.

Image Credit: American Museum of Natural History
Scientists have developed a powered exosuit to help divers explore the ocean's darkest depths.
It is often said that the bottom of the sea is the last great unexplored region of our planet, an environment that is as misunderstood and mysterious as it is cold, dark and perilously difficult to get to.
In an effort to make deep sea exploration more viable, scientists have developed a sophisticated new exosuit capable of descending to depths of over 300m while protecting the wearer from the intense pressures and bitter temperatures of the sea floor.
Weighing 240kg, the "atmospheric diving system" also features powered joints for improved maneuverability and an oxygen re-breathing system that can keep the wearer alive for up to 50 hours.
Researchers are hoping to use the new exosuit to investigate bio-luminescence among deep sea animals and to observe and catalogue the species that live in some of the most inaccessible and hostile regions on the planet.
Source: Scientific American | Comments (14)
Tags: Exosuit, Diving