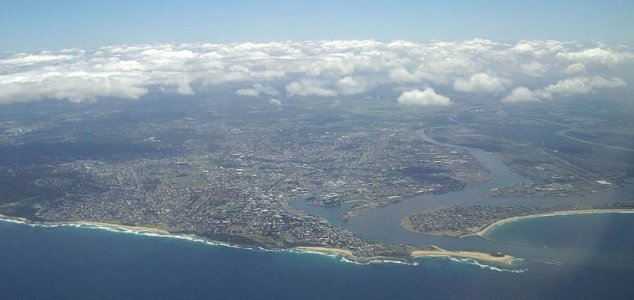 Newscastle, Australia.

Image Credit: CC BY-SA 2.0 Tim Starling
A couple from Cameron Park reported seeing a 'blue and red' object shooting across the sky.
Murray Wadsworth had been watering his garden on Tuesday night when he first spotted what he initially described as a "shooting star" heading southwards. He called his wife to come and take a look and both of them watched it for several minutes.
"It was overhead like a fast shooting star and then it started to curve back up into the sky and turned blue and then red and blue again," he said. "It sort of danced around, up and down, and then it went below the trees and I lost sight of it."
A similar sighting was reported over the same area last year when witnesses claimed to have seen a blue light that also changed to red as it passed above the Newcastle skyline.
"There has to be a rational explanation, Iím a total sceptic, but whatever that was, it was too fast to have been an aeroplane," said Mr Wadsworth.
Source: The Herald | Comments (33)
Tags: UFO