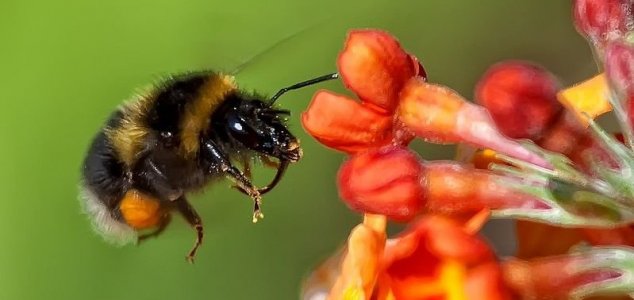 Bee stings can be extremely unpleasant.

Image Credit: CC BY-SA 2.0 Mark Winterbourne
Being stung can be painful at the best of times but some areas can hurt a lot more than others.
Having had an interest in the evolution and behavior of bees for some time, graduate student Michael Smith decided to try and answer one of the age-old questions about bee stings - what is the absolute worst place to get stung ?
Smith conducted the excruciating study over the course of 38 days, each day picking up a bee and placing it on a different part of his own body to sting. He tested out the most common places where stings occur and also the more sensitive areas, clocking up a total of 190 stings.
The results revealed that the single most painful place to be stung was actually on the nose, followed by the lips. The cheek, palm and armpit also ranked highly.
"All the stings induced pain," he wrote. "Getting stung on the top of the skull was like having an egg smashed on your head. The pain is there, but then it goes away."
Source: TIME | Comments (67)
Tags: Bee, Sting