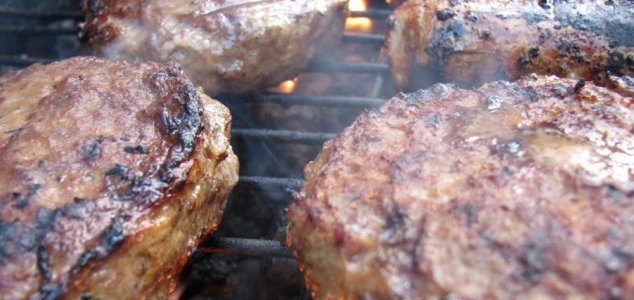 The immense creation contained ten individual burgers.

Image Credit: sxc.hu
Takeaway boss John Clarkson put together a burger so large that it was as tall as a human being.
Measuring a whopping 1.6m in height and created by the same man who previously put together a giant deep-fried Ferrero Rocher, the artery-clogging burger stack is thought to be the tallest ever made.
Consisting of ten three quarter-pound cheeseburgers, the culinary marvel was infused with several fast food favorites including bacon sandwiches, spaghetti bolognese and even a pizza. In total the creation contained 30,000 calories, more than ten times the daily recommended intake.
"We've already created a full burger encased inside another burger so I thought why not try other things inside a burger?" said Clarkson who runs the Mister Eater's Eating Emporium in Lancashire. "Say, a pork pie, a chip butty or a pizza?"
Clarkson's wife Corinne has also been keen to try out new ideas in the kitchen.
"Everyone thinks we are a bit nuts but they aren't surprised by the things we do now," she said. "It's a bit of fun. And it's not just the gimmick, I can honestly say the pizza burger is delicious."
Source: Metro | Comments (22)
Tags: Burger