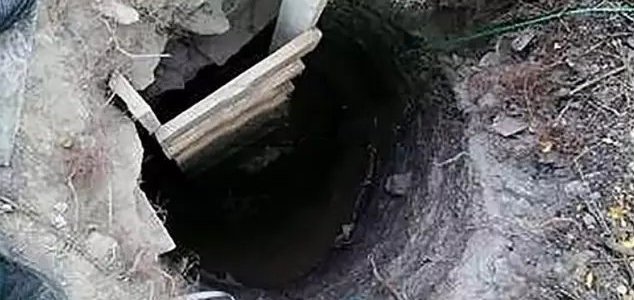 It's like 'The Great Escape', but in reverse.

Image Credit: Ukraine Police
A mother in Ukraine attempted to break her son out of jail by single-handedly digging an escape tunnel.
Not content to see her son spend the rest of his life in prison for murder, the 51-year-old hatched an audacious escape plan and decided to literally dig a tunnel to help him escape.
She began by renting a property near to the prison in Zaporizhia, Ukraine and then set to work excavating a 10ft hole using nothing but shovels and other manual tools.
Once she reached the required depth, she began digging out a 35ft tunnel with the aim of ultimately burrowing underneath the prison walls and emerging inside.
To hide her activities, she only ever worked under cover of darkness. She even devised a primitive pulley system to cart the excavated soil back along the tunnel before dumping it in a garage.
By the time she was caught, she had removed three tons of earth over the course of three weeks.
"This mother prepared thoroughly," said local resident Serhey Pilnyansky. "To dig three meters deep would be hard enough. She had no excavator or anything of the kind."
Source: Lad Bible | Comments (6)
Similar stories based on this topic:
Tags: Prison, Escape