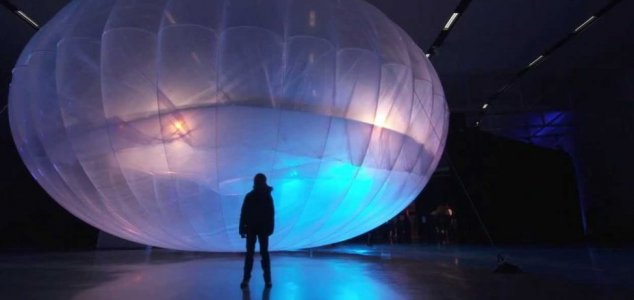 The test launch didn't go quite according to plan.

Image Credit: YouTube / Project Loon
A prototype balloon malfunctioned during a test flight and generated a wave of UFO sighting reports.
Launched over California in 2012 as part of Project Loon, Google's effort to bring high-speed Internet to rural locations, the 'Falcon 11' balloon was a brand new prototype resembling a 120ft cylinder made from a thin transparent plastic.
At the Smithsonian's "The Future is Here" festival in Washington in May, Google's Rich DeVaul talked about the incident and explained that the balloon had only been sent up for a test flight when it inexplicably malfunctioned and ended up "going rogue".
What resulted was a spate of UFO reports as the mysterious looking object floated across the state. The police were called on numerous occasions and government officials remained perplexed about what was happening. Over the course of 11 days the balloon traveled from California all the way to Canada, with UFO sightings going through the roof everywhere it went.
"If you want to start a secret stratospheric program, and one project goes rogue, you can outsource your tracking to the UFO guys," said DeVaul.
Source: Fox News | Comments (11)
Tags: Google, Balloon, UFO