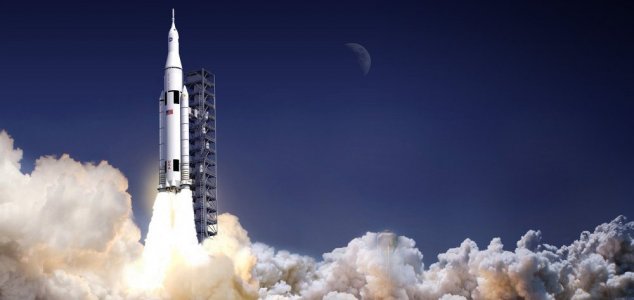 Could conventional rockets soon become obselete ?

Image Credit: NASA
A remarkable new type of propulsion system has been turning heads in the scientific community.
Developed by American scientist Guido Fetta who based the concept on the work of British scientist Roger Shawyer, the EmDrive works by converting electric power in to thrust by bouncing microwaves around inside a closed container.
The technology, which sounds too good to be true, recently received unexpected praise from NASA after the space agency successfully tested the drive and confirmed that it actually works.
While the drive is only able to produce small amounts of thrust at the moment, the fact that it can produce any thrust at all without any propellant is a potentially big deal as it could pave the way for a replacement to liquid fuel rockets.
Some scientists believe that the technology could even represent a whole new area of physics.
"Whenever you get results that have extraordinary implications, you have to be cautious and somewhat skeptical that they can be repeated before you can accept them as a new theory," said Michael Baine, chief of engineering at Intuitive Machines.
"Really, itís got to come down to peer review and getting that done before you can get any kind of acceptance that something exotic is going on here."
Source: Popular Science | Comments ()
Tags: EmDrive, NASA