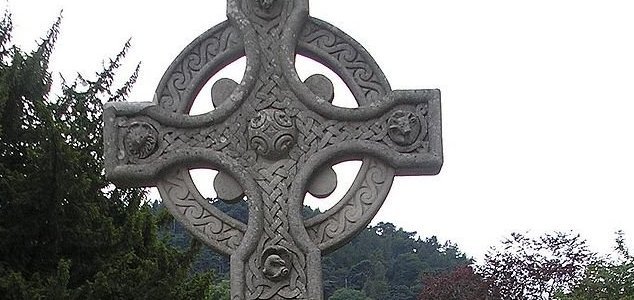 The tomb belonged to a wealthy Celtic elite.

Image Credit: Valdoria
The Iron Age prince was discovered along with his chariot at the center of a huge mound near Lavau.
Dating back 2,500 years, the remains were housed within a 150-square-foot burial chamber inside the tomb which was itself contained within a mound measuring 130ft across.
"This exceptional tomb contains unique funerary artifacts, which are fitting for one of the highest elite of the end of the first Iron Age," France's National Archaeological Research Institute, which had been excavating the site since last October, said in a statement.
Among the artifacts found at the site was a bronze-decorated wine cauldron measuring over 3ft across and featuring bronze heads depicting the Greek god Acheloos. A ceramic wine vessel decorated with images of the god Dionysus was also found inside.
"Itís likely a banqueting scene, which is a recurring theme in Greek iconography," said Inrap.
The Celts were believed to have had extensive contact with the Mediterranean world at that time with trades taking place for commodities such as metals, amber and even slaves.
Source: Discovery News | Comments (5)
Similar stories based on this topic:
Tags: France, Lavau, Celtic Prince