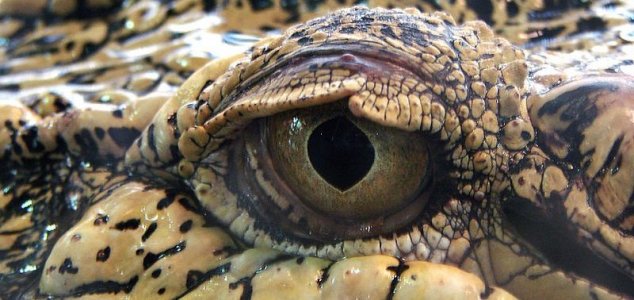 The ancient reptile was at the top of its game.

Image Credit: PD - Vassil
A ferocious crocodile that walked on two legs proved a fearsome predator before the age of the dinosaurs.
Crocodiles are now the world's largest living reptiles, but 230 million years ago before the dinosaurs came to dominate the planet there were several species of reptile with a ferocity that would have put even the deadliest of today's crocodilians to shame.
One such creature was
Carnufex carolinensis
, a large crocodile that measured up to 9ft in length, a tremendous size for its time. What made it particularly terrifying however was the fact that it actually walked around on land using its two hind legs.
Its name, which translates to "Carolina Butcher", was given to it after fossils were discovered in a quarry in North Carolina, a region that was once covered in warm, wet swamplands.
"When we got the bones out and prepared them, we found out that it was actually a really cool species," said Lindsay Zanno from the North Carolina State University.
"It was one of the oldest and largest members of crocodylomorph - the same group that crocodiles belong to - that we've ever seen. And that size was really surprising."
At a time when most crocodiles were relatively small and far lower down on the food chain than they are today, Carnufex would have been a force to be reckoned with.
Source: Washington Post | Comments (21)
Similar stories based on this topic:
Tags: Crocodile, Dinosaurs