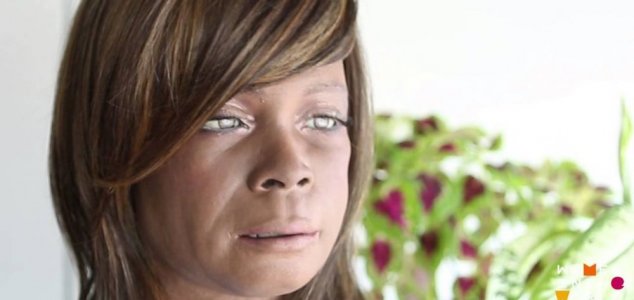 Bina48 speaks with a synthesized computer voice.

Image Credit: YouTube / Women In The World
An eerie talking female robot called Bina48 has expressed a distinterest in taking over the world.
One of the most sophisticated social robots ever developed, Bina48 not only looks human but can also use voice synthesis to carry on a conversation about a wide range of different topics.
Despite exhibiting these incredibly life-like traits however the extroverted robot is not quite as intelligent as she seems. While certainly capable of answering questions, Bina48 relies on a database of pre-recorded interview responses to determine what to say.
Even so, as a conservationist the robot is capable of coming out with some unexpected responses and not even the engineers who built her can always predict exactly how she will behave.
The below interview, which covers a number of different topics, ends with at least some measure of encouragement for those concerned about a future overtaken by robots - Bina48 has no interest in attempting world domination for the simple reason that it is simply "not worth the effort".
Source: Mental Floss | Comments (31)
Tags: Robot, Bina48