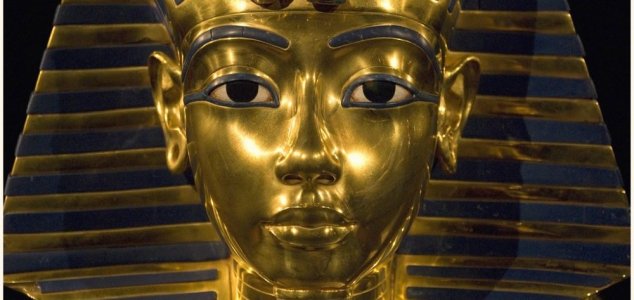 King Tut's parents were believed to be brother and sister.

Image Credit: CC BY-SA 2.0 Harry Potts
New findings have suggested that King Tutankhamun's half-sister may have suckled him when he was a baby.
One of the most famous Pharaohs in Egyptian history, King Tutankhamun was a mere child when he began his reign and died only 9 years later following a life plagued by ill-health and injury.
Much still remains unknown about the boy king's genealogy however it is generally believed that his parents were actually brother and sister and that this interbreeding would have been responsible for many of the genetic defects that he had suffered from throughout his life.
Now new evidence has also been found suggesting that his wet nurse Maya, whose tomb was discovered in 1996 at a necropolis to the south of Cairo, was actually his half-sister Meritaten.
The discovery was revealed by French archaeologist Alain Zivie and is based on an analysis of carvings within Maya's tomb which show distinct similarities between her and King Tut.
"The extraordinary thing is that they are very similar," he said. "They have the same chin, the eyes, the family traits. The carvings show Maya sitting on the royal throne and he is sitting on her."
To date the actual mummy of Meritaten has never been found however some experts believe that it could be located inside a hidden room within the walls of Tutankhamun's burial chamber.
If this does turn out to be true then it could help to further unlock the mysteries of the boy king and paint a more complete picture of what life would have been like for him more than 3,000 years ago.
Source: Independent | Comments (6)
Similar stories based on this topic:
Tags: Egypt, Tutankhamun