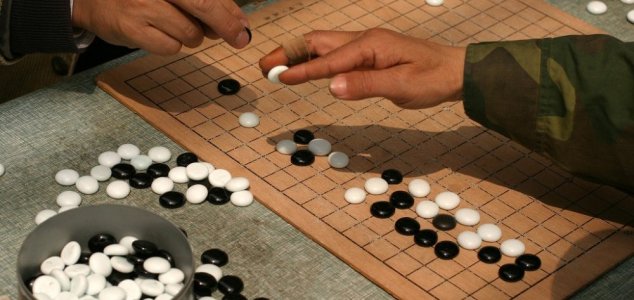 Go was invented in ancient China.

Image Credit: CC BY 2.0 Brian Jeffery Beggerly
A Google-powered artificial intelligence has become the first to beat a human champion at the game Go.
The achievement represents a major milestone in the development of intelligent machines as the ancient Chinese board game is considered to be one of the most complex games ever created.
Developed by Google's DeepMind team, the AlphaGo program started out by competing with several other AI opponents and managed to lose only one out of 500 matches.
It then moved on to a second stage where it played against reigning three-time European Go champion Fan Hui and subsequently beat him 5 games to 0.
Go is considered to be a particularly difficult game for a computer to play as there are billions of possible positions and players tend to rely on intuition to decide where to place their pieces.
"This complexity is what makes Go hard for computers to play, and therefore an irresistible challenge to artificial intelligence (AI) researchers, who use games as a testing ground to invent smart, flexible algorithms that can tackle problems," Google wrote.
"Because the methods we've used are general-purpose, our hope is that one day they could be extended to help us address some of society's toughest and most pressing problems, from climate modeling to complex disease analysis."
Source: Russia Today | Comments (11)
Tags: Artificial Intelligence, Google