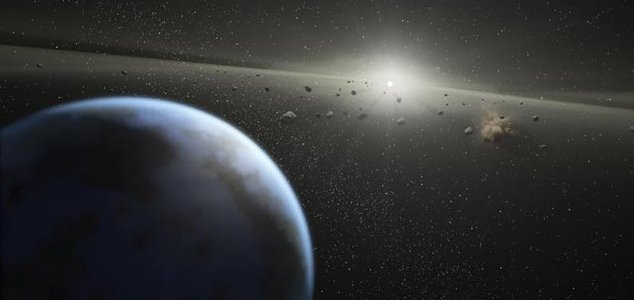 Earth is frequently bombarded by a steady stream of rocks and debris.

Image Credit: NASA
A bus driver had been walking along the street when a chunk of rock fell from the sky and killed him.
The unsuspecting victim had been at a southern college campus in Vellore on Saturday when the rock plummeted from the heavens and struck the ground - killing him and injuring three others.
The impact, which was initially reported as a bomb explosion, threw the man high in the air and caused damage to several nearby vehicles and buildings.
A fragment of the offending space rock was later found in a 2ft-deep crater nearby.
"A mishap occurred yesterday when a meteorite fell in the campus of a private engineering college in Vellore district's K Pantharappalli village," said Chief Minister J Jayalalithaa. "I have ordered the Vellore district administration and hospital officials to provide them best treatment."
The fatality is believed to be the first time anyone has ever been killed by a falling meteorite.
Source: Russia Today | Comments (43)
Tags: India, Meteorite