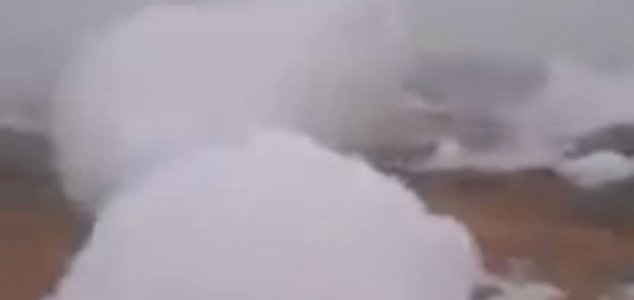 The mysterious foam covered a wide area.

Image Credit: YouTube / Jihane Settaf
Locals in the Doukkala region were left baffled after the area became covered in mounds of suds.
The peculiar phenomenon, which some have likened to 'clouds falling from the sky', ended up going viral after video footage of the bizarre scene was uploaded online.
The person who recorded the video insisted that he had never seen anything like it before.
The strange spectacle has since divided opinions on social media with Internet users suggesting a number of possible explanations including the idea that the foam may have been produced by an industrial spillage of cleaning soap or by some sort of chemicals dumped from an airplane.
Others have also suggested it could be foam from the sea or some sort of sewer spillage.
Source: Morocco World News | Comments (20)
Tags: Foam, Morocco