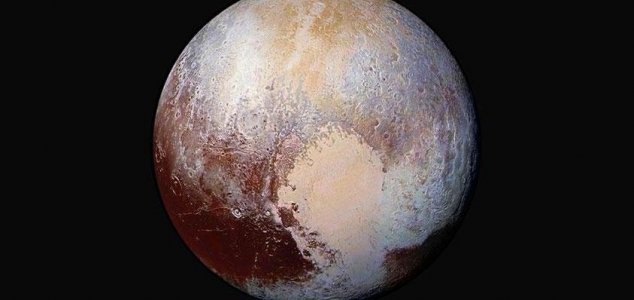 Should Pluto be classed as a planet or as a dwarf planet ?

Image Credit: NASA
The discovery of what look like clouds on Pluto has reignited the debate over its dwarf planet status.
Once considered to be the ninth planet in our solar system, the distant world of Pluto was demoted by the International Astronomical Union to the status of dwarf planet ten years ago to put it more in line with the plethora of other small, icy bodies that had been discovered around that time.
After data from NASA's groundbreaking New Horizons mission started to trickle back to Earth last year however some scientists started to call in to question the IAU's definition of the term 'planet' and whether Pluto should have ever been stripped of its planetary status in the first place.
The case for its reinstatement would go on to strengthen even further after
New Scientist
published internal conversations between planetary scientists discussing whether or not some of the New Horizons photographs actually showed evidence of clouds floating in Pluto's atmosphere.
New Horizons principle investigator Alan Stern, who is a keen advocate of seeing Pluto reacquire its planetary status, maintains that it passes what he calls the "Star Trek test".
"When Captain Kirk turns on the viewfinder, the audience knows immediately if it's a planet or a star or simply an asteroid or small comet or something," he said.
"They don't have to do any math. You just look at it. This is what I call the Star Trek test. People know a planet when they see one, and I think that's a pretty darn good test, in fact, for planethood."
Source: Sydney Morning Herald | Comments (40)
Tags: Pluto