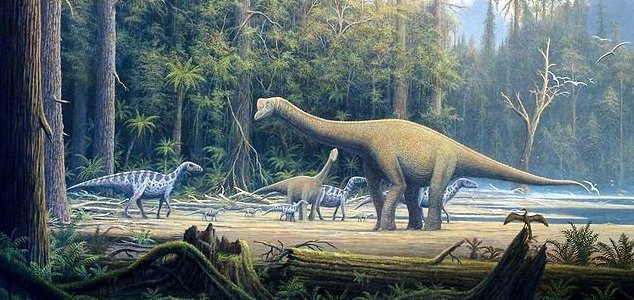 What ultimately wiped out the dinosaurs ?

Image Credit: CC BY-SA 2.5 Gerhard Boeggemann
A new study has suggested that the dinosaurs had already been dying out long before the asteroid hit.
The impact, which occurred 66 million years ago, has long been attributed with the extinction of the dinosaurs, yet there is strong evidence to suggest that these prosperous reptiles may have already been on the decline and that the apocalyptic asteroid strike had simply tipped them over the edge.
By conducting a statistical analysis of fossils from three of the largest dinosaur family trees, a team of scientists led by palaeontologist Manabu Sakamoto of Reading University have determined that the dinosaurs may have even been on their way out for tens of millions of years beforehand.
"While the asteroid impact is still the prime candidate for the dinosaurs' final disappearance, it is clear that they were already past their prime in an evolutionary sense," said Dr Sakamoto.
"While a sudden apocalypse may have been the final nail in the coffin, something else had already been preventing dinosaurs from evolving new species as fast as old species were dying out."
This gradual decline, coupled with the devastating effects of the asteroid strike, would have left plenty of room for mammals to flourish both before and after the dinosaurs went extinct.
Source: Independent | Comments (21)
Tags: Dinosaurs, Asteroid, Extinction