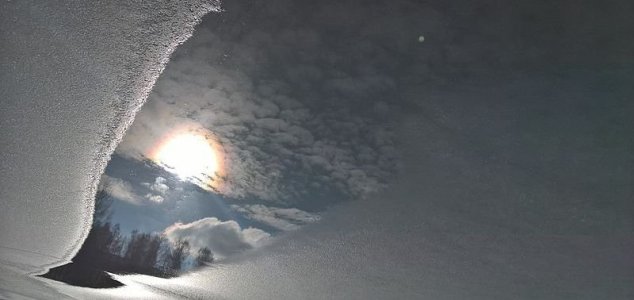 Does a creature lurk within Labynkyr Lake ?

Image Credit: CC BY-SA 4.0 Marko hadzidjokic
Andrey Solovyev has braved freezing temperatures in his quest to locate Siberia's own Loch Ness Monster.
One of Russia's most remote and mysterious bodies of water, Labynkyr Lake has long been associated with sightings of a strange creature which is said to lurk in its freezing depths.
Solovyev, who had to walk 10 days straight just to reach the lake, has been keeping watch over its murky waters through Siberia's bitter winter weather in the hope of catching a glimpse of what has become known in the region as the Labynkyr Devil.
"Two weeks ago when the ice was still not completely frozen some dark creature swam out of the lake - but I couldn't identify it," he told a visiting Russian Geographical Society team.
"Some strange things were happening here, like in September when I set very robust nets and they were torn to shreds, like I could never imagine. I saw huge - meters in diameter - holes on these nets. It definitely wasn't done by a fish, even a pike couldn't bite through this net."
Stories of the Labynkyr Devil first emerged from the region back in the 19th century, prompting several investigations and numerous reports of a mysterious denizen in the lake.
To date however no conclusive evidence of the creature has ever been found.
Source: Siberian Times | Comments (9)
Tags: Siberia, Labynkyr Devil